Your investment today ensures our tomorrow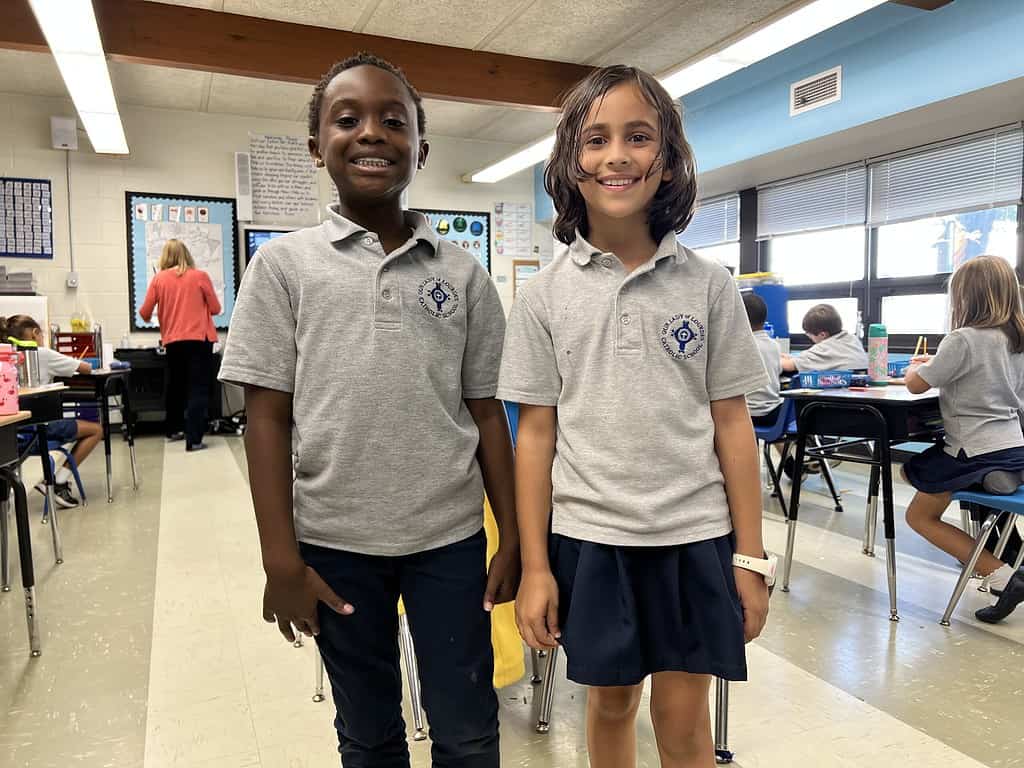 Your generosity supports access to a Lourdes education. You can choose a schoolwide cause that you are passionate about or an undesignated gift.  Your generosity helps us unlock an incredible education for all who seek it.
As a community, we are each called to offer our time, talent, and treasure in many ways. We invite you to reflect on the impact that Lourdes has had on your life, whether as a student, parent, alumni, or community partner, and invest in the mission of our school. What steps will you take to answer that call? How will you give back?
Tuition covers only about 72% of a Lourdes education, so the funds that we receive through financial giving are essential for filling this gap in the budget. Cultivating faith while achieving academic excellence is the cornerstone of the Lourdes experience. Teachers challenge students to become confident, faith-filled, life-long learners, transforming them into the leaders of tomorrow. The steps you take to advance the mission of our school directly benefit and enhance every aspect of student life, both in and out of the classroom.
From the bottom of our hearts on behalf of all of our students, thank you for being such a blessing to our school. We are thankful every day for your continued support. The opportunities that you provide for our children are truly priceless.
There are so many ways that YOU can help further our mission.
You can easily contribute to the success of Our Lady of Lourdes through our online form. Choose to support our annual appeal, athletics, or general needs.
Lourdes Expansion
Join our exciting Capital Campaign to build the future of Our Lady of Lourdes Catholic School!
Education Tax Credits
Education Improvement Scholarship Tax Credit (EISTC) is a program where the Commonwealth of Virginia allows you to receive tax credits in return for donating financial aid money to Lourdes.
A recurring monthly donation makes it convenient to support Lourdes on an ongoing basis! 
You can fund a full or partial scholarship and enable a student to access to Lourdes.
Many employers will match contributions to Lourdes!  Your gift can have double impact.
A legacy gift to Lourdes is one of the easiest ways to ensure a lasting future impact. 
How your Donation Supports Lourdes