a fantastic start to education
Finding the right early-childhood program
Our Junior Kindergarten, led by a teacher and full-time aide, fosters the development of the WHOLE child.  Our preschool program develops each child spiritually, emotionally, socially, physically, and intellectually through age-appropriate, hands-on learning.
We lay a strong academic preschool foundation by creating an environment full of educational materials and tools that encourage children to explore and learn while growing in creativity and sense of self.
Students are starting to learn about their place in God's big world and how to be a good friend. They experience lots of tactile play and learn letters, numbers, colors, and shapes. Junior Kindergarten students brighten every heart in the school with their enthusiasm and laughter.
Resource Classes
JK students receive resource instruction each day in PE, Technology, Music, Library, and Art. Religion class is taught daily, and all students attend Mass each week with their older prayer buddy, who serves as a mentor.
Assessment
Junior Kindergarten students receive report cards each quarter to give parents a guide as to what new skills they have learned and are assured of a spot in our kindergarten class when they move up.
Year at a glance
Learn about the Junior Kindergarten curriculum here.
Capacity
Our JK class has a maximum capacity of 20 students plus a teacher and an aide.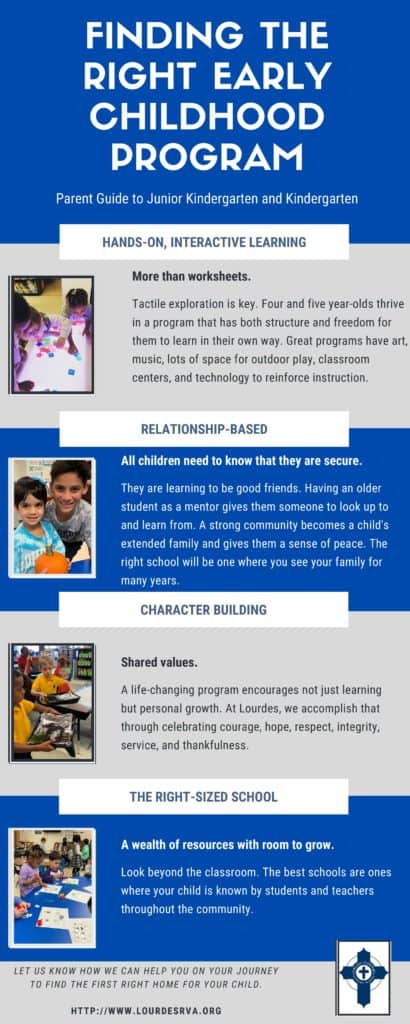 How do I know if my child is ready for Junior Kindergarten? 
Junior Kindergarten is where many of our students begin to learn about themselves, the world, and God.  
Junior Kindergarten students:
- Will be 4 years old by September 30
- Fully toilet trained
- Can dress self
- Asks for help when needed
- Can follow simple directions
- Can work on one task for at least 5-10 minutes at a time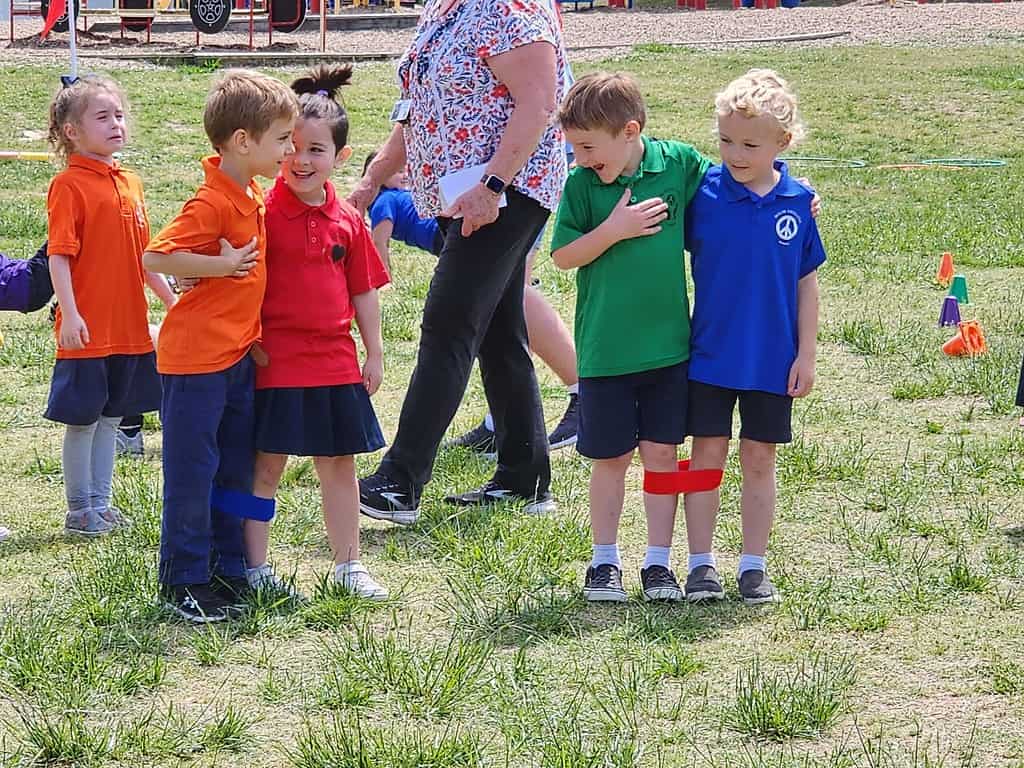 Apply for Junior Kindergarten: