Our Lady of Lourdes School is delighted to announce that over 90% of families from the 2021-22 school year returned for 2022-23.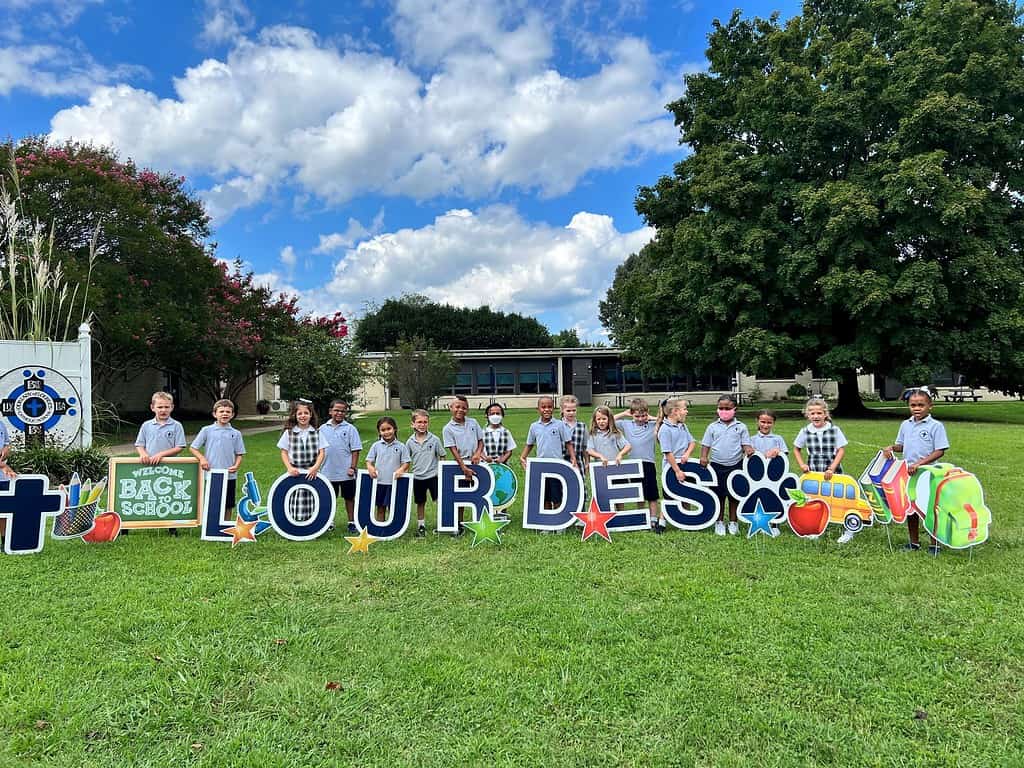 Often seen as the sign of a successful private school, a retention rate of higher than 90% more importantly allows our school family to continue building solid relationships with each other and pick up at the beginning of the school year right where we left off in the spring without spending valuable instruction time on placement assessments. Add in a waning pandemic and global financial worries, and this milestone is phenomenal.
Spots in the most common admissions entry points to Lourdes, kindergarten and 6th grade, became even more competitive this year, even with class sizes returning to pre-pandemic levels. "(My child) loves Lourdes, and would really prefer if the school added a high school so that we would never have to leave," laughed one parent.
Older elementary school students look forward to all of the perks that our small school provides to middle schoolers. From new uniforms and lockers to elective choices and middle school specific clubs, they thrive by being able to be outstanding leaders in a small environment.
Lourdes is seen as an exceptional value in private education. With independent schools in Richmond offering tuition at three times the rate of Lourdes, we always want to be good stewards of your tuition dollars without sacrificing high-quality rigorous education. Accessible financial aid helps one-third of our families to thrive in our community and remain in our school family.
"Lourdes is a forever family, from the time you arrive through 8th grade graduation and even beyond," says one long-time parent. 
We could not agree more. Welcome back, Lourdes Lions!