Our Amazing Team at Lourdes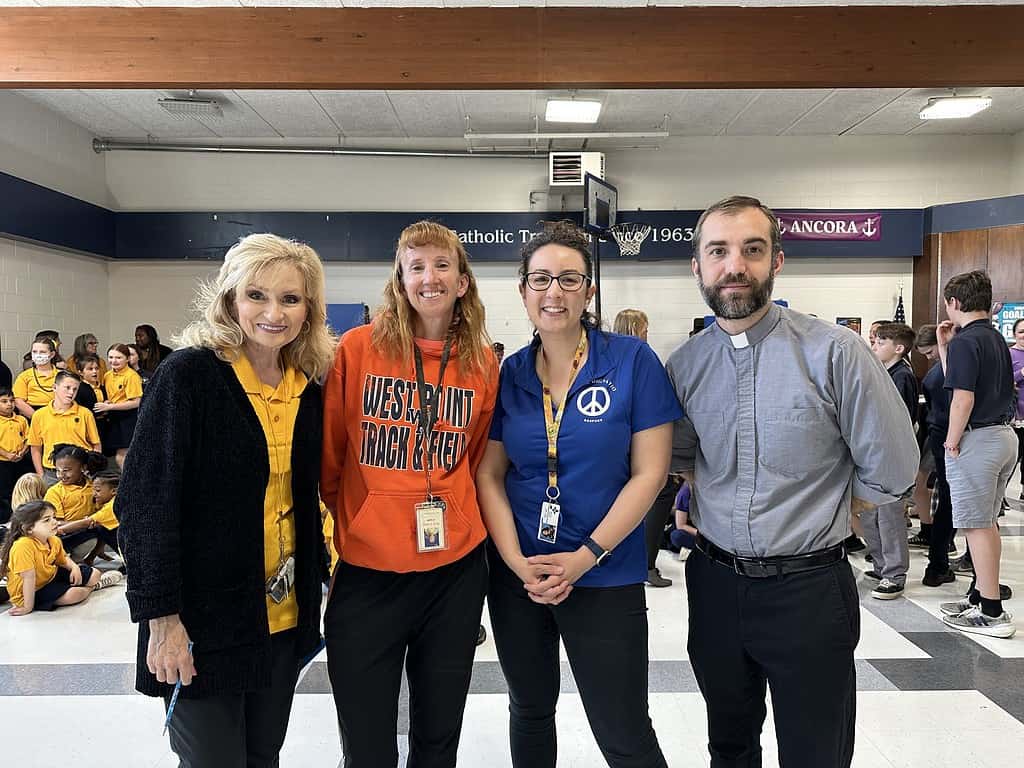 Our faculty and staff are what make a Lourdes education so special. They are changing lives by pouring knowledge, confidence, self-worth, patience, and love into your children during their formative elementary and middle school years, encouraging them to work hard and love others.
Our teachers deeply believe in each child's equal and intrinsic worth, profoundly care for each child, and relentlessly strive to meet each child where they are on their educational journey. Our faculty are fully invested in their job and Lourdes and derive great joy in watching each student grow and thrive.
Our Lady of Lourdes has made a commitment to recruiting the highest quality teachers to guide our students. Most have master's degrees and have been in education for over ten years. Many faculty and staff have children who attend or have graduated from Lourdes. We provide excellent professional development classes to ensure that our teachers receive the most current and well-designed teaching tools.
Meet our highly-trained team of teachers who are passionate about great education and helping our children grow in faith below.
View our current openings.
Junior Kindergarten - 1st grade
Middle School: 6th - 8th Grade